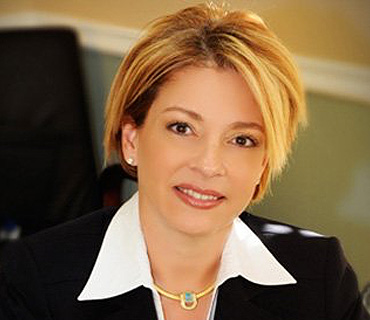 Mercy Saladrigas is the managing attorney of Saladrigas Law Center, founded over a decade ago. A law firm situated in Coral Gables, Florida that concentrates in the areas of general civil litigation, including foreclosure defense, mortgage modifications, debtor's rights, Bankruptcy and real estate law. Ms. Saladrigas is an experienced trial attorney. During her legal career, Ms. Saladrigas has litigated hundreds of cases and has been instrumental in hundreds of real estate transactions including but not limited to the sale, purchase and construction of CAMACOL Tower, a project that currently houses over 100, low-income seniors and CAMACOL's (The Latin Chamber of Commerce of the United States, est. 1965) office.

Ms. Saladrigas has over 27 years of experience in dealing with complex litigation and bankruptcy litigation. She has helped many individuals and companies navigate through financial hardship, creating strategies that will ensure their future success.

During her time at the University of Miami School of Law, Ms. Saladrigas served as a Judicial intern for the Honorable Alcee Hastings, Federal Judge of the United States District Court, researching issues of civil procedure. She also served as Vice President of the School's Moot Court Board, Secretary of the Hispanic Law Students Association, member of the Catholic Law Students Association and of the school's prestigious Society of Bar and Gavel.

Later, Ms. Saladrigas interned with the State Attorney's office of Miami, Florida, where she helped prosecute individuals for major crimes in its Homicide Division.

After completing law school, Ms. Saladrigas began her career as a commercial litigation associate with the Law Offices of Stuart I. Levin, P.A. After leaving Mr. Levin's office, Ms. Saladrigas joined a Bankruptcy law firm, where she represented hundreds of individuals involving Chapter 7 and Chapter 13 bankruptcies. In 2002, Ms. Saladrigas joined Hinshaw & Culbertson where she was responsible for defending corporate clients in chapter 11 bankruptcy matters and complex commercial litigation matters. Ms. Saladrigas opened her law firm in 2003.

In addition to her private practice, Ms. Saladrigas has been involved with organizations such as SALAD, the Spanish American League against Discrimination, as its Secretary and with CAMACOL their first female president.